Military Modular Energy Storage Solar Powered -Wind - Fuel Cell Assisted Substantially reduces the requirement for diesel fuel and the associated costs and logistics and attacks.

TMSPDC Completely Integrated Turnkey Solution

Modular Energy Storage 16KWh to 3 MVA Battery Storage, Large Scale Battery Storage new modular design Plug and Play IQUPS Technology that lets Clients like Hospitals, Airport, Industries, and Utilities scale up as is needed.

Power Anytime Anywhere® Military
Substantially reduces the requirement for diesel fuel and the associated costs and logistics and attacks.
Reduces the frequency and cost of generator maintenance.
Redundant power options (four power sources).
Designed to be fork-lifted off of the trailer and deployed as a semi-permanent renewable energy station.
Sets up in less than an hour.
Certified for safety and performance by the US Army.
Data logging ensures optimum performance of renewable energy components.

Modular Design
For high availability and reliability IQUPS is a modular energy storage system: batteries and control electronics are inserted in cabinets as plug-in units. This facilitates maintenance and the exchange of individual units. The control components for the entire storage unit are accommodated in the cabinet. A combined control and grid connection cabinet may be used for up to four energy storage cabinets.
The integration of the cabinets into a containerized enclosure ensures a particularly easy application. It is easy to transport the containers and they can be positioned flexibly.

-Up to 500 kWh in standard container
-Rated Power: 1 MVA up to 2 MVA 2.
-Peak Performance: 1.5 MVA 1.5 MVA up to 3 MVA 2
-Rated Voltage:120 VAC - 230 VAC -400VAC - 3 Phase up to 52 kV AC (with LV/MV transformer)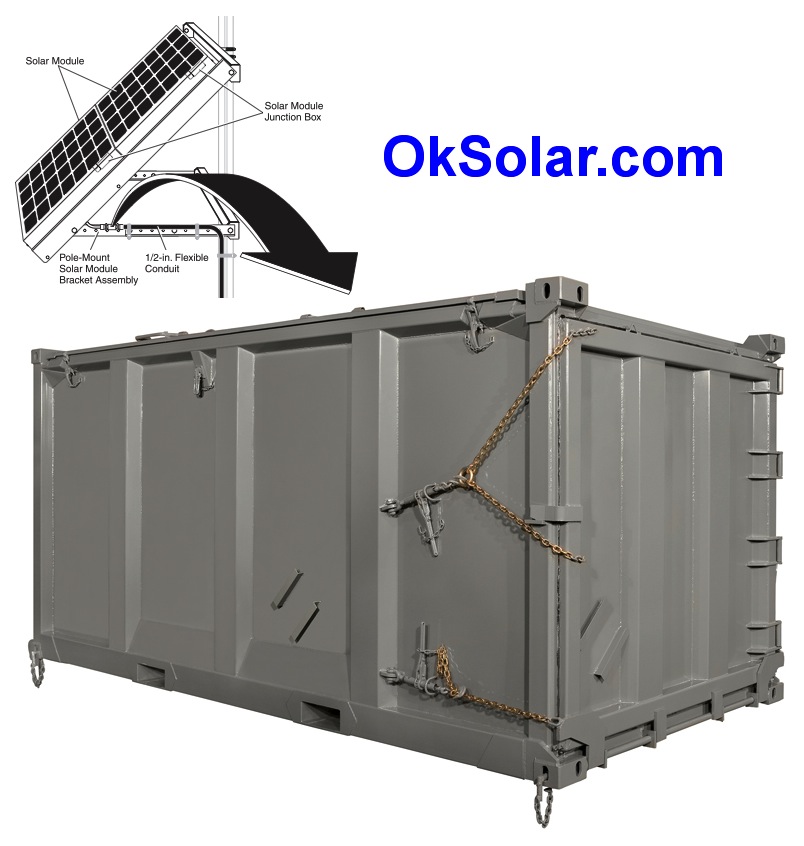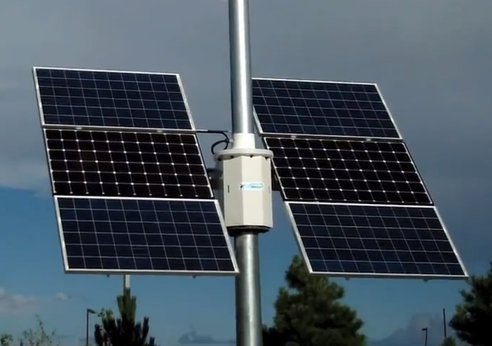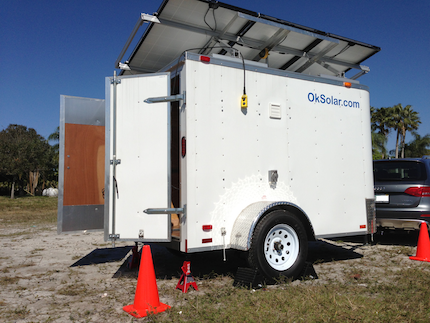 Applications:

Solar Power Systems for the Oil and Gas Industry
Well-site Automation
Cathodic Protection
Communications
Monitoring and Control
Flow Metering
Security
Instrumentation & Measurement
Process Management Systems
Telecommunications
Telemetry
Water Treatment Monitoring
Air Quality Monitoring
Global Positioning Systems
Water Pumping
Area Lighting
Remote Facilities, Large and Small
Solar Power Solutions for Security
Cameras
Lighting
Tracking
Perimeters
Sensors
Call Boxes
Solar Power Solutions for Water and Wastewater Management
Flow Monitoring
Remote Automation
SCADA/RTU
Irrigation Systems
Remote Communications
Water Quality Monitoring
Water Process Control
Solar Power Solutions for Telecommunications
BTS
Repeater Sites
Micro-wave
Cell Phone Networks
Telemetry
SCADA/RTU
Small Wireless Networks
Rural Telephony
Solar Power Systems for Transportation and Safety
Traffic Safety Equipment
Signs and Displays
Road or Railway Monitoring
Security
Communications
Parking Meters
IT Systems
Solar Power Solutions for Weather and Environmental Monitoring
Airport Runway Monitoring
Intelligent Weather Information Systems
Surface Transportation Weather
Lightning Detection
Early Warning Sirens
Environmental Monitoring
Remote communications

Contact US! For more Information and Specs email your requirements.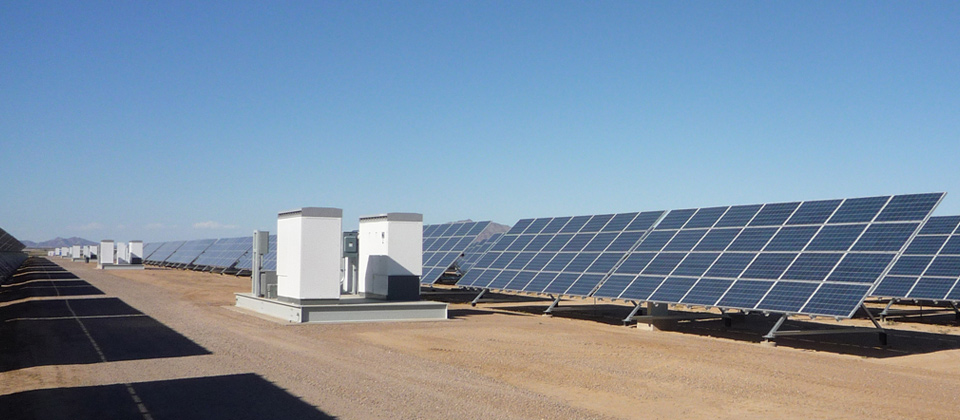 ---

Aviation Obstruction Light
Obstruction lighting equipment used to increase Early Obstruction recognition by pilots.

The IQAirport.com lights are lightweight and designed for easy servicing.

Telecom & Broadcasting, Wind TurbineWind Turbine, Power transmission line, Tall building, Crane, Power Plant, Smoke stacks & chimney.

Aviation Obstruction Light (Solutions)

Solar powered obstruction light, Solar Based Low Intensity Obstruction Light, Solar Based Low Intensity Obstruction Light, Solar Powered Low Intensity Obstruction Light, Low Intensity Obstruction Light, LED Based Low intensity Aviation Obstruction Light, E27 LED lamp for low intensity aviation obstruction light, LED Based Medium Intensity Obstruction Light.

Solar Powered FAA Obstruction Lighting.
Crane Operators FAA Obstruction Lighting.
Wind Farm FAA Obstruction Lighting.
FAA Wind Turbine Lighting Requirements
Wind Turbine Obstruction Lighting Systems

Marking and Lighting of Wind Turbine structures is intended to provide day and night conspicuity. Wind Turbine Farms must comply with FAA requirements. Wind Turbine Lighting Requirements are published by the FAA in Advisory Circulars.

This page provides an overview of these requirements Wind Turbine Obstruction Lighting Systems to aide in compliance with FAA regulations.

Wind Turbine Obstruction Lighting Systems IQAirport.com aide in compliance with FAA Wind Turbine Lighting requirements. All systems have GPS flash synchronization capability optionals.

---
OkSolar.com Affiliate
---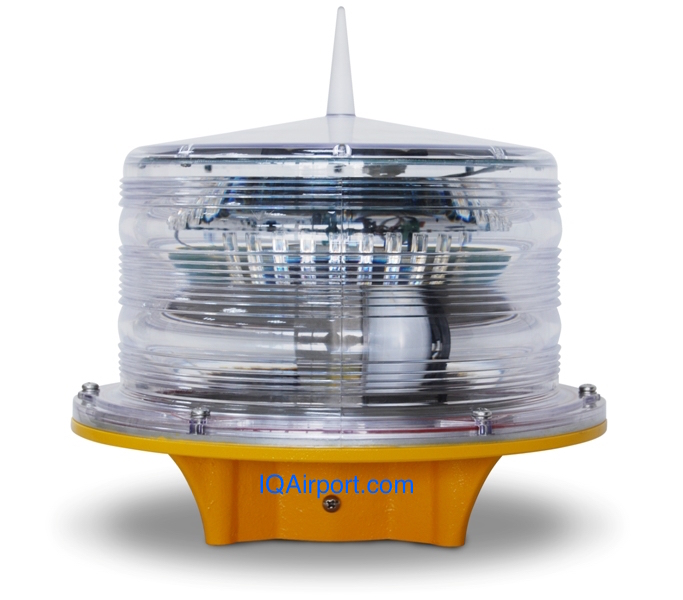 ---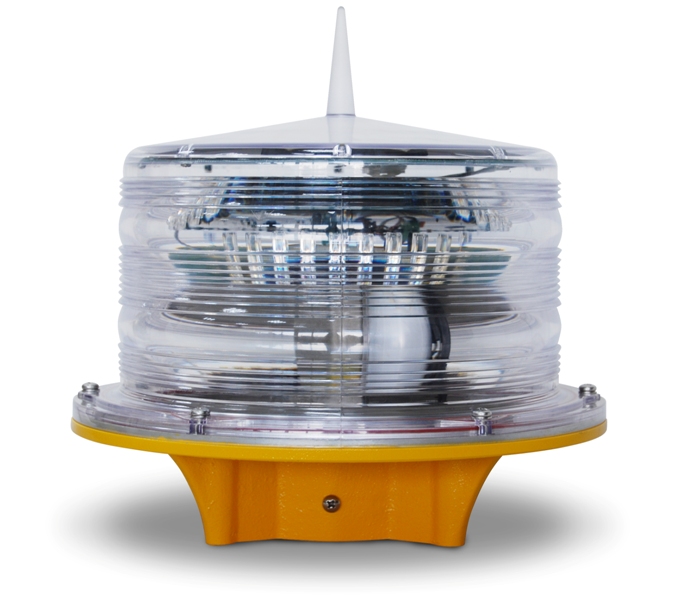 ---